Gender and Emergency Management (GEM) National Guidelines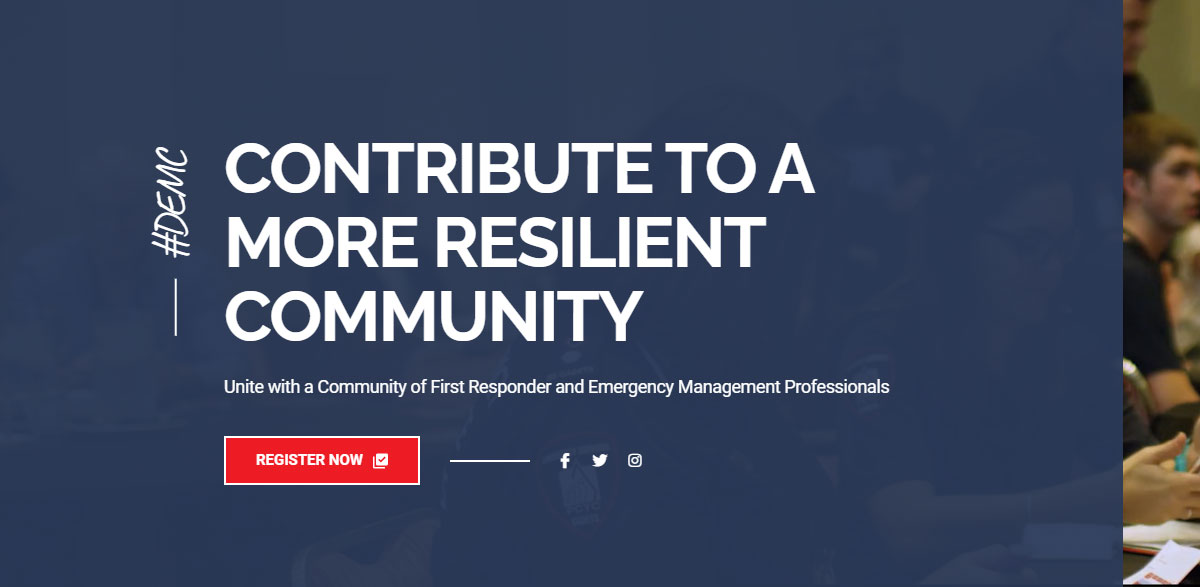 The National Gender and Emergency Management (GEM) Guidelines
The National Gender and Emergency Management (GEM) Guidelines are high level and strategic guidelines.
These have been devised specifically as a gender-sensitive approach to the planning for and delivery of disaster relief and recovery.
Specific examples are provided to indicate ways that States and Territories can operationalise them within their own context. Using these GEM Guidelines will enhance the current system and improve recovery capacity by:
Authentically involving women and people of diverse gender and sexual identities.
Promoting self-care (e.g. by countering gender stereotypes.
Acknowledging and addressing domestic and gender-based violence in times of emergency.
Raising awareness of the gender spectrum and the way gender assumptions and gender stereotyping can contribute to trauma.
Creating awareness of gender or cultural practices which may endanger women and people of diverse gender and sexual identities in times of disaster.
Acquiring gender-disaggregated data.
Progressing uniformity across jurisdictions, enabling staff to transfer resources and support with ease.
Background and context
Equal rights are a human rights issue and one of global concern. According to the 2015 Global Gender Gap Report, in 2015, Australia was ranked 36th out of 145 countries in the world for gender equality – dropping 12 places since 2014.1 Internationally, gender is accepted as a key area of focus to minimise the negative consequences of disaster. Gender is significant in all communities, and for that reason is relevant to emergency management across all states and territories, communities, community organisations, government and non-government organisations.
Australia is committed nationally and internationally to the improvement of disaster management policy and strategy. These commitments include the National Strategy for Disaster Resilience, and the Sendai Framework for Disaster Risk Reduction 2015-2030. The Sendai Agreement states that a gender perspective should be integrated into all disaster policies and practices, and that women's leadership should be promoted and facilitated. Emergency management positions are overwhelmingly held by men, which creates a limited awareness of the impact of gender discrimination within communities. It is well recognised that specific vulnerabilities exist for women, men and everyone of diverse gender and sexual identities, including LGBTI people. Gender inequality is a fact in Australia and the empowerment of women and girls and of people of diverse gender and sexual identities, including LGBTI people, enables positive change. Gender inequality and rigid gender stereotypes are recognised as 'root causes' of domestic violence.
Domestic and family violence and sexual assault are gendered crimes – that is, they have an unequal impact on women. Whilst there are many forms of violent behaviour perpetrated against women, domestic violence and sexual assault are the most pervasive forms of violence experienced by women in Australia and require a focused response. There is strong evidence to suggest that the incidence of domestic and family violence significantly increases in the wake of natural disasters.
Nearly all Australians (98%) recognise that violence against women and their children is a crime. The prevalence of violence, however, continues to be unacceptably high. One in three Australian women has experienced physical violence, and almost one in five has experienced sexual violence since the age of 15 according to the Australian Bureau of Statistics.Domestic violence and sexual assault perpetrated against women costs the nation $13.6 billion each year. The emotional and personal costs of violence against women cannot be measured – the effects reach all levels of society. Violence not only affects the victim themselves, but the children who are exposed to it, their extended families, their friends, their work colleagues and ultimately the broader community. Gender specifically plays a large part in the roles and experience of communities in emergency prevention, planning, response and recovery.
For example:
– Gender roles in existence before an emergency become more stereotyped in the aftermath, even reverting to traditional roles of decades earlier, e.g. women are to put themselves last
to nurture family and men are expected to protect and provide.
– These stereotypes limit the roles of women and men in ways that can reduce capacity for community recovery and self-care.
– Domestic violence increases during and after emergencies and natural disasters.
– The majority of elderly people, children, and people with disabilities are cared for by women.
– This extra responsibility for others can inhibit the ability of women to escape and/or protect themselves from harm during an emergency.
– Men are frequently reluctant to seek help and are sometimes isolated from support services and social networks. It is common for men to self-medicate with drugs or alcohol as a coping
mechanism. Although not a cause of violence against women, use of drugs and alcohol are associated with harmful behaviour to self and others.
Improving the organisational, institutional, and systemic understanding of the gendered impacts on communities in the aftermath of disaster requires the commitment and expertise of those in policy, management, and key decision-making roles. A shared understanding of the dynamics of gender discrimination at the decision-making level will have benefits for community resilience.
– Such understanding would include social and structural issues, and the complex psychological, financial, and physical challenges that communities and individuals face in disasters. Leaders at every level of emergency management have influence and therefore, the potential to address aspects of gender equity. In order to shift organisational culture towards a more inclusive and representative model, positive action and decision-making by community leaders and senior management staff is key.
Positive actions may include:

– Inclusion of gender specialists (e.g. Women's Health Services, Workplace Gender Equality Agency, Centre for Ethical Leadership) in assisting in the review of existing specific organisational EM guidelines;
– Seeking local expertise wherever possible; promotion and awareness of the consequences of outsourcing response and recovery arrangements to third-party faith-based organisations;
educating emergency managers to identify and assess social and cultural risk factors, focusing on gender in the first instance;
– Training personnel in workplaces involved in emergency management in the importance of 'gender equity' in a systemic, ongoing way, e.g. through orientation and professional development, to be tested in performance reviews.
The companion literature review provides the evidence base for this document, and is available from the website: www.genderanddisaster.com.au.
These National GEM Guidelines endeavour to support equal rights and improve the experience of all community members during and after an emergency. The effectiveness of gendered guidelines depends on the way policy-makers endorse and communicate them. The Gender and Emergency Management Guidelines – and the priority outcomes of the National Strategy for Disaster Resilience (NSDR) – can best be achieved with the support of states, territories, and institutions, thereby making them a truly national initiative.
---